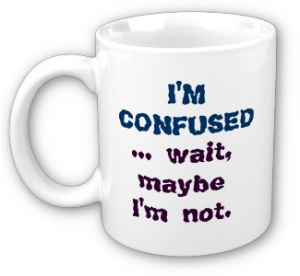 The World Wide Web is absolutely starved for content. I mean, collectively we just can't get enough of the stuff. Spiders devour it, webmasters have to keep feeding the spiders, bloggers have to manufacture content daily or risk losing their audience, press release sites have to keep populating their distribution networks – it's a feeding frenzy akin to that scene at the end of Piranha 2. So from a marketing standpoint, it pays to know how to throw as many bikini-clad coeds into the surf as possible. One of the ways to ensure some successful visibility for your original content is to understand the difference between a press release and an article.
Online press releases are meant to relay newsworthy information about a company, product, service, event, etc. They are more often than not self-serving, strategic marketing tools. This doesn't have to be a negative connotation, as many businesspeople want to stay current on happenings within their own company, industry or to keep an eye on competitors. If your press release is hot news, i.e. you work for Mozilla and your release is entitled "FireFox 2.0 Released Today", in addition to PR networks you may also stand a change in SMO tagging sites like Digg, Reddit and del.icio.us. If you manufacture rollerskates in Toledo, and your release is entitled "ACME Rollerskates Hires New Product Manager", then maybe don't bother. Skip ahead to the articles section.
Popular press release sites and distribution networks include PR.com and PRWeb.com and both paid and free submission options exist. It's worth it to pony (no pun intended) up the money for increased visibility within the networks and to get yourself a hyperlink (not part of the free option) in the process. Totally free PR services – which include hyperlinks – do exist including OpenPress and PRLeap.
Online articles can be about almost anything. If they are written well, and perceived by readers as an interesting and objective source of information, they can spread online like wildfire with a little help from our new friend social media. SMO success depends greatly on your subject's position and article title. People love lists, and personally I have had great success positioning client-related articles with Top 10's and the like. Don't angle your article around the premise "Why You Should Buy Air Conditioners From Us". Put one together called "How to Store Air Conditioners During Winter" – or better yet, "Top 10 Tips for Winter Air Conditioner Storage". Do you see where I'm going with this?
Here is a great list of article release sites and distribution networks. Articles are great fodder for Digg and other social media sites due to their versatility and the potential for creative license above the boundaries of what has to constitute a press release. Before you submit an article to the various networks or a social voting site, post it on your own website via a news page or blog. If you're taking the time to produce original content, repurpose it on your own domain. And again – don't write an article that is blatantly marketing your company. Write an objective resource that relates to your product or services and then attach a subtle URL to your site near the bottom.
Just don't ask me why I didn't entitle this post "Top 5 ways to Write a Successful Article" or something. Obviously, I need to start taking my own advice. And to stop watching Piranha 2.
Related Posts :
Related Posts: