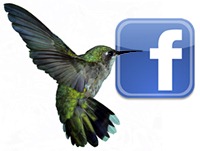 Marky Z. and company upgraded and intensified the functionality of Facebook's comment thread plugin earlier this month and I'll be honest – at first glance I didn't "get it". The news came in like a lamb. I read a few articles on the subject but none of them really told me much or gave me practical examples. "Yeah, so like… there's new comments and stuff" was the extent of the info offered up. I figured there'd be a new and more intuitive thread design, maybe a better link attachment preview and then promptly moved on to something else in my typical hummingbird-stricken-with-ADD fashion.
Upon closer examination, however, I've become so impressed with the new features that I'm strongly considering adding the plugin here and on some of my other blogs. I think at this point it's safe to say: "this whole Friendbooky thing has legs". Here are a few of the reasons I'm possibly just seconds away from the Kool-Aid keg stands of a convert:
Posting as Pages: A dropdown menu now gives commenters the ability to post as themselves or as the persona of any Facebook Page they own or have administrative rights to. That's the big one for me. But wait…
Post to Your Profile: The plugin is no longer insular. A simple box tick allows you to publish your comment on an external blog directly to your Facebook feed.
Thread Synchronicity: Whether people reply to your comment on the blog, or upon seeing it in your feed, both locations will be updated.
There are a few other tweaks involving comment relevance, etc. but if you're not already convinced of this tool's social potential – you never will be. I'll take one more stab at you – I know that my external blogging has decreased as a result of Facebook. Across the board. It's quicker to update your status than to flush your thoughts out into more significant content and you'll reach more people instantaneously. But the real reason my writing has suffered is because of the community dispersion I see. I used to have a regular gang of commenters on my blog whom I miss dearly. Sometimes when I post a link to one of my articles in Facebook (which I think looks better aesthetically than the FB note import via RSS and also drives views and spiders back to your blog) people will comment… but it isn't the same. And when they do, those comments are invisible to anyone on the blog. And, obviously, vice-versa. That creativity and momentum crushing problem has now been eliminated for me. Yes, the new plugin version came in like a lamb – but it's eventual influence will leave a lion-sized bite mark on the internet's left buttock. Or something.
One thing I want to clarify – this plugin doesn't override or replace your existing blog comments. Dear me, no. It allows visitors who are currently logged into their Facebook account to leave comments as a Facebook user – complete with their current FB profile picture and a link back to their personal profile page or that of their business (depending on whom they decided to be when posting – see: Posting as Pages above). The integration of the blog and the Facebook page just made what will inevitably become a revolutionary, albeit quiet, leap forward in social connectivity. This is massive. Reading this back just prior to publishing… I'm pretty sure I just made my decision. Watch this space. I mean… the space directly underneath this space.
Here's the code and API for developers.
And an easy to install plugin version for WordPress.
Brace yourselves.
Related Posts :
Related Posts: